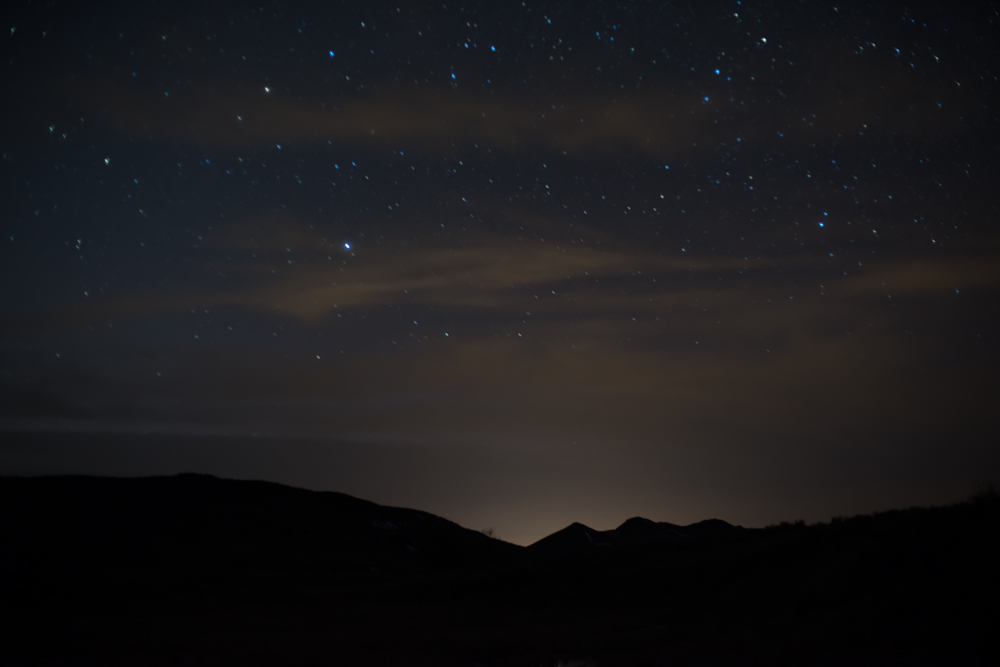 While heading up Coal Creek Road at around ten pm in near complete darkness one night while attending the Ucross Foundation Residency in Wyoming, a glow usually formed looking directly north.
This was Sheridan, a city of about 17,000 people which lies about thirty miles due north.
The coal trains could be heard rumbling a few miles north of here.  The exposure of this photograph was a few minutes–not that long–because the night landscape was slightly illuminated by stars and a moon rising.