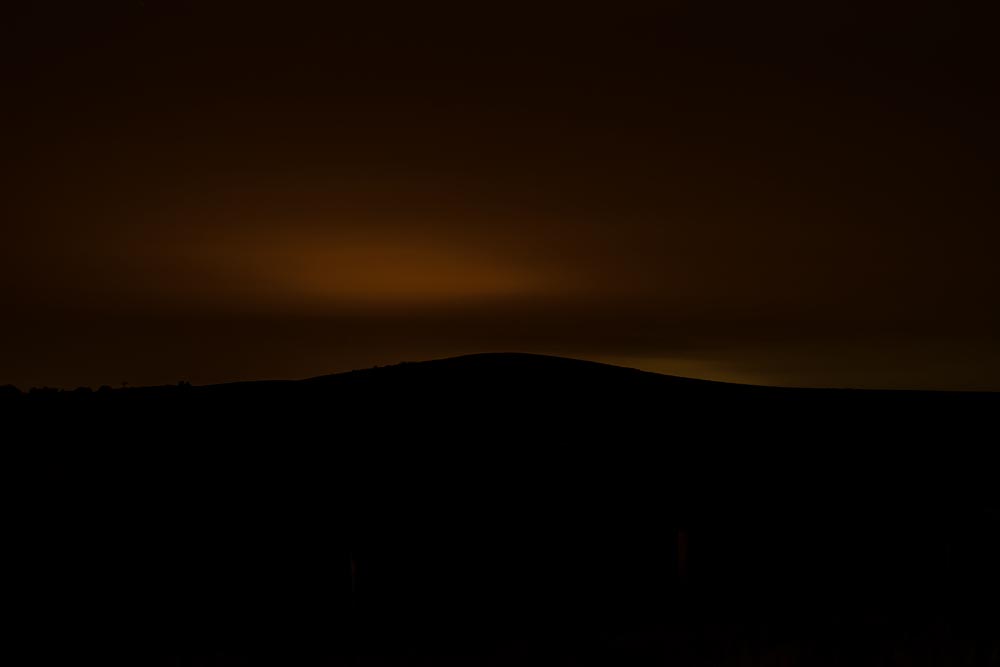 I would head up Brush Creek Ranch Road several times at night over the last two weeks, and would come across a subtle faint light coming from the north west; it was Saratoga, Wyoming twenty miles away.
This time, I made a nearly two hour exposure.
The clouds showed up hauntingly as just washes of color behind the mountain and there was detail, like a fence, in the foreground.