Capturing the Environment, Glaciers and Norse History at Night
Sleeping next to a glacier in Greenland at night was terrifying, stunning and exhilarating.
The sounds at night were compelling. They ranged from thundering ice breaks; strange baaing of sheep unseen across the fjord in rugged mountains; the echo of birds' wings flapping overhead; and a low hum–was that the hidden river of water flowing underneath the ice, or just me, hearing my own blood pumping through my body?
Being a witness to the ice, seeing it stretch north–going for nearly two thousand miles uninterrupted–was mesmerizing, chilling and haunting.
Standing Before History and The Vast Dead Zone

I was standing before history. Thousand-year-old ice was in front of me, at the end of it's journey, transitioning simply into water and mud.
More powerfully, this was a vast dead zone. Except for an occasional bird fly-over and microscopic bacteria, there was no life here at all, and this felt baffling and scary to contemplate.
Go From New York to Florida and See 55,000 People?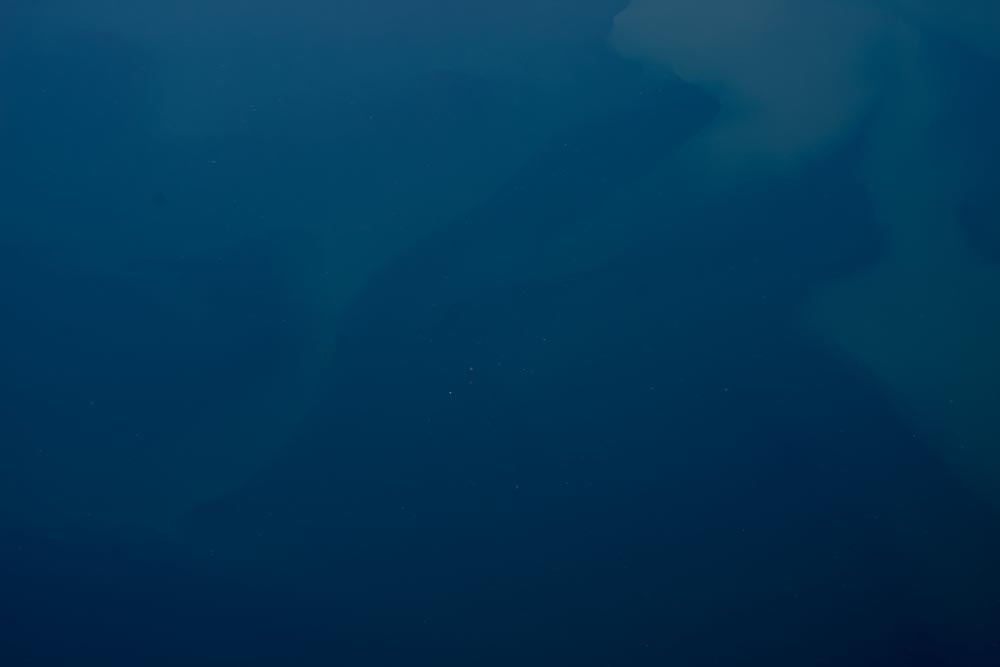 To try and comprehend the vastness of Greenland and its lack of people is not easy. It has a population of only 55,000 scattered throughout towns and settlements, none of them linked by any roads.
Or to put it another way: Think of going from New York to Florida, but instead of encountering one hundred million people, mega cities, and dozens of other major cities along the coast, there would be only handfuls of small towns, the biggest of which would be 16,000 people but most would be of about 300 to one thousand, and just five miles inland stretching to about where about Cleveland would be solid mountains of ice and snow (in other words, nothing across 400 hundred miles).
The Ice Is Melting; Glaciers Are Retreating


But glaciers are retreating; ice is melting.
Changes happening in Greenland's ice shelf, which, by some scientific accounts and seen first hand by the local guides I encountered, think it's retreating faster than originally thought, upto several meters per year. This could add up to a mile every century–a stampede in geologic terms.
Summer too brought record high temperatures (it was warmer in Narsarsuaq than New York for a few days in July). For example, the glacier that stayed near, the …., is now a dead one, and was not calving (breaking at the edge)–perhaps this is due or certainly exacerbated by arctic warming.
From Glaciers to Settlements



Beyond documenting the dramatic shifting environment, my approach was to present the haunting beauty of the glaciers and ice, as they are now.
I photographed the scarred landscape there in Southern Greenland: the glaciers from the ancient ice now melting; icebergs and ice floes in the fjords; remote small settlements of a few dozen people; Eleventh and Twelfth Century Norse ruins, now populated only with sheep; and vast, empty landscapes–all at dawn, twilight, or in deep night.
A goal was to bring new awareness to these changes, but also to link history and the environment by photographing near the New World departure point of Leif Eriksson, the first European believed to step on North American soil.
Link to Norse Ruins and First European Exploration of North America

There in tiny Qassiarsuk, a town of about thirty sheep farmers in a fjord in Southern Greenland, was launch of the epic European exploration lead by Norse Leif Eriksson to North America in c. 1000. A bronze statue of him is on the hill overlooking the bay. Standing at Eleventh Century Norse ruins among sheep grazing was strange; the place seems forgotten.
Inertia in the Primordial



But beyond just documentation, however, these photographs try to crystallize a feeling of inertia taking place in primordial Greenland.
As the raw land is exposed through the melting ice–as if the past is being unearthed–there is a link between environment and history. Just as Greenland was the launch of the momentous but now forgotten European exploration of North America, so too is the present day ice melt largely forgotten by the West.
Absence and Impending Human Failure


In both cases, there is a feeling of absence, impending human failure, tragedy, and the crushing force of nature being played out unseen in desolation. I wanted to capture the immensity of the space in ethereal light, revealing both a lyrical beauty and inexorable horror in it's destruction. I wanted to photograph this feeling of loss, discovery and change.
Grant Support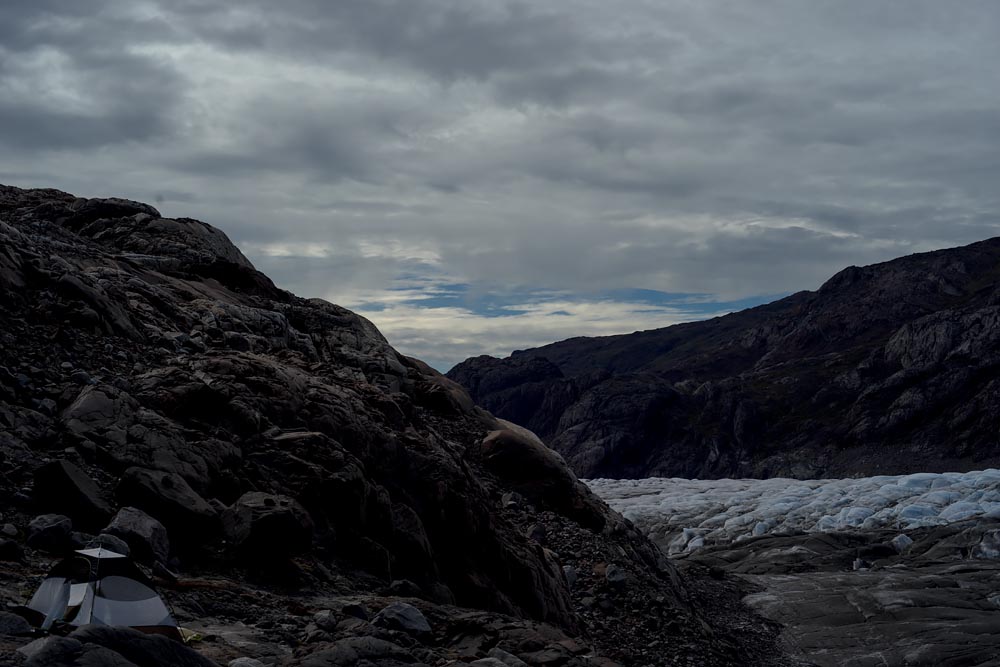 SatPhone Support
Also, I'm grateful for Northern Axcess for using their satphone–it was especially helpful during the time spent at the glacier where I could email the local authorities, make a few calls for safety and check the weather.
See how I used it here.
See related articles: