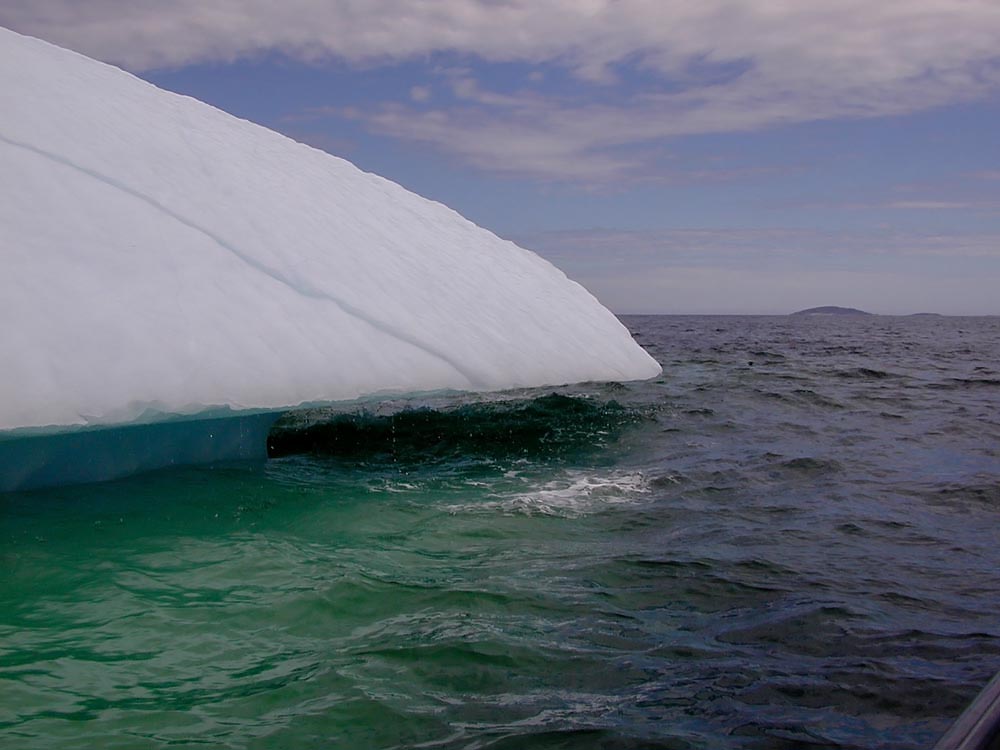 I Won A Grant to Photograph Melting Glaciers in Greenland. The Only Problem: I've Never Camped Before In My Life.
What Do I Need?
Follow on Social Media Using #GreenlandPhoto
Climate Change and Fine Art Photography Project in Greenland
For my photography project, "Inertia," I'll be heading to Greenland to capture changing climate as manifested in melting glaciers. Informed by Norse history and funded by the American-Scandinavian Foundation and Lois Roth Endowment, I'll be spending about one month in remote (redundant?) Southwestern Greenland in mid-August. Since the glaciers are about a three hour walk from Narsarsuaq, pop. 158, I'll be needing to camp near by.
The only problem: I've never camped before in my life.
Am I Crazy?
Is this dangerous artistic folly, or brave adventure spurred by creative drive?
I'll find out soon enough. But I've been wondering–what do I really need? Researching on the internet provides information and most answers but it's no replacement for real-world experiences. What am I missing?
Besides the logistics of setting up a tent, boiling water for freeze-dried meals, and the actual taking of long (one hour or more) exposure photographs of the empty, lyrical landscapes, what else should I be prepared for in general while camping, or specifically in Greenland?
I Know Something…
I'm hardly  foolhardy and research almost everything I can. For example, I've reached out to the Danish Consulate (thank you–they were so helpful!); Greenland.com, a great tourist resource and web site; the local expedition and outfitter, Blue Ice; and a few others, to gather as much information as I can on the conditions, weather, local animal population (no polar bears but maybe arctic foxes?), cell reception (none outside Narsarsuaq), mosquitoes and the like.
Here' a list of what I think I'll need.
I guess some of the most important questions are:
Will I be safe?
This is a big one, obviously. Things that I imagine would befall me are mostly accidental, I'm thinking, such as breaking bones, and stuck in a remote part of the world without nearby proper medical care seems extra scary. Narsarsurq, as does each Greenlandic settlement, has a nurse, but patients with serious issues need to be airlifted out, possibly some distance. Not sure what to do about this except to check in with the local outfitter and hotel (or see below).
Also, sleeping near (note: not ON) is safe, right?
Can I Get Satellite Internet Coverage?
Since cell phone coverage ends about two miles outside most towns in Greenland, I would be completely alone and detached from the world (which has it's good and bad points) while I'm by the glaciers.  I would like to get a satellite internet connection for both safety and to share photos and social media updates about my photography project.  However, they are hideously expensive. Perhaps I can barter, have it donated or get it at low cost?
The Scourge: Bugs?
Summertime brings bugs, usually. What can be done to avoid going insane by these critters? Is there a recommended spray? Nets?
Which is Louder: Second Avenue (East Village) or Glaciers?
Ok, I'm used to sleeping through nearly anything (sirens, bars letting out at 4am, etc., all of which can be heard from my East Village, New York City window), but glaciers "calving" make noise too. Can they crash like thunder?
Can I Drink the Water?
Since the water is really pure, I think I can drink it, right?
What else?
What can go wrong?
I guess I'll find out…
Remember to follow #GreenlandPhoto and @SteveGiovinco on social media (Twitter, Facebook, Instagram, Snapchat).